Spanish banks ordered to reimburse mortgage interest
SPANISH BANKS WERE dealt a blow last month after a European court ruled lenders must reimburse clients who signed mortgage contracts that prevented them benefiting from a steady drop in interest rates.
The decision comes as Spain's banking system is struggling with the impact of mounting loan defaults, shrinking credit demand and tougher capital rules.
The Bank of Spain estimates the ruling could cost Spain's banking sector over four billion euros, just four years after it received €41.4 billion in European Union bailout funds.
Spain's Supreme Court had ruled in May 2013 that so-called mortgage 'floor clauses', which impose a limit on how far mortgage interest rates can fall in line with a benchmark rate, were unfair as consumers had not been properly informed of the consequences.
But the court said lenders did not have to reimburse clients for any excess interest payments before the date of the 2013 ruling.
Last month, the European Court of Justice ruled that the proposed time limit on the refunds was illegal and customers should not be bound by such unfair terms.
'The finding of unfairness must have the effect of restoring the consumer to the situation that consumer would have been in if that term had not existed,' the Luxembourg-based court said in a statement. Most of Spain's home loans are pegged to the 12 month-euro interbank offered rate, or Euribor.
The benchmark has fallen, but thousands of clients with mortgage floors did not benefit.
Banking consumer lobby group Adicae estimates between two and four million contracts with mortgage floors were signed in Spain. 'It was a real fraud designed and set up by the banks,' the head of the association, Manuel Pardos, told a news conference.
He was flanked by Rosa Polo, who lost her home after her monthly mortgage which had a 'floor clause', soared by €700 euros to €1,800 euros.
Last year she was forced to sell her flat for less than she paid for it because she could not keep up with the payments. "Now I still have a debt and don't have a home," said Polo, who hopes to be reimbursed €40,000 euros from her bank.
Bank stocks fall
Spain's main opposition Socialist party called on Prime Minister Mariano Rajoy's conservative government to set up a system to streamline the reimbursement and prevent customers from having to resort to courts to get their money.
The ruling knocked shares in Banco Popular, Banco Sabadell, Caixabank, BBVA and Liberbank, the banks most exposed to the 'floor clauses'.
Small lender Liberbank took the biggest hit, falling over 13 percent. It estimates the ruling will cost it €83 million euros. Banco Popular, which estimates the ruling will cost it €334 million euros and is undergoing a restructuring, fell 5.82 percent.
Spanish banks lent heavily during an 11-year property boom which went bust in 2008, sparking a sharp economic downturn that caused the unemployment rate to soar to a record high of 27 percent in 2013.
At the height of the boom in 2007, banks issued 1.78 million housing loans worth a total of nearly €300 billion euros, according to national statistics institute INE.
The figure dropped to 372,000 housing loans last year worth around €49 billion euros.
Thousands of families who were not able to keep up with their mortgage payments were evicted from their homes, sparking a noisy protest movement that saw activists attempt to prevent police and bailiffs from enforcing eviction notices.
"Justice has been restored," said Ignacio Fernandez Toxo, the head of Spain's largest union, Comisiones Obreras, after the ruling was announced.
But Spain's biggest online property advertising site, Idealista.com, warned the ruling would likely lead to higher mortgage rates in the short term as banks seek to compensate for the extra expense.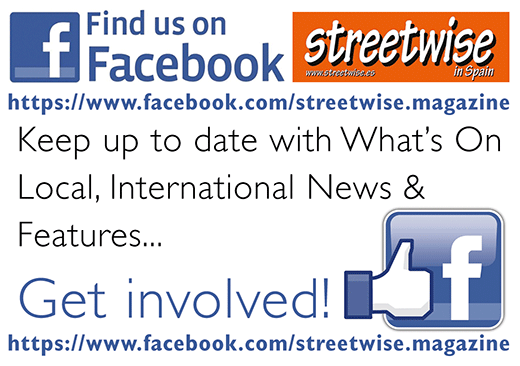 Spain seeks to shorten its long work day and break with 'Nazi time'.
SPAIN WANTS TO PUT an end to its distinctive and gruelling work day which hurts productivity, and it may move the country's clocks back by one hour to the same time zone as London's to do so.
Labour Minister Fatima Banez vowed to seek a "national pact" to bring Spain's working day into line with the rest of Europe and make it easier to achieve a work-life balance. "We want our workdays to finish at six o'clock and to achieve this we will work towards striking a deal with representatives from both companies and trade unions," she told parliament. While working hours in Spain vary greatly, a typical day runs from 9 am until 7 pm or 8 pm, or even later, with a late afternoon lunch break lasting up to two hours.
The long midday break was used in the past by many Spaniards to go home for lunch followed by a short nap, or siesta. But surveys suggest that, at least in cities, people live so far from their offices that few have the time to head home for a snooze.
This schedule means many Spanish workers return from lunch at around 5 pm, when their counterparts in Germany and other northern European countries are already preparing to go home for the day.
To cater to after-work shoppers small grocery stores stay open until 9 pm, dinner is served late and popular prime-time television shows run until midnight. One in four Spaniards goes to bed after midnight, according to the Sociological Research Centre (CIS).
Franco changed clocks
Since Spaniards sleep less than their European counterparts they are less concentrated at work, not as productive and have more accidents, said professor Nuria Chinchilla, director of the International Centre for Work and Family at Spain's IESE Business School.
Their schedules also take a toll on family life, added Chinchilla, a member of the National Commission for the Rationalisation of Spanish Schedules, a non-profit group campaigning to change work hours. 'We don't have enough children or energy to help them,' she said, in a reference to Spain's low birthrate, the second lowest in the EU, and high school dropout rate.
Contrary to popular belief, cultural norms are not responsible for Spain's quirky rhythms, said Jos Collin, a Belgian entrepreneur who carried out a study on the issue for the commission which he presented to parliament.
Instead they began in the aftermath of Spain's 1936-39 Civil War when many people were forced to work two jobs to make ends meet, an official job until 3 pm and another in the afternoon, he added. During the 1930s Spaniards ate lunch earlier, at 1 pm, and had dinner at 7:30 pm, according to Jose Luis Casero, a businessman and the president of the National Commission for the Rationalisation of Spanish Schedules.
Then General Francisco Franco in 1940 moved Spain onto Central European Time, in line with Berlin and central Europe, from Greenwich Mean Time (GMT). That means Madrid is an hour ahead of London even though it is roughly in the same band of longitude yet it shares the same time as Warsaw some 2,000 kilometres (1,200 miles) further to the east.
As a result the sun appears to rise and set later in Spain, which affects people's habits.
Work habits changing
Banez said the government would study the impact of moving Spain back to GMT, a move neighbouring Portugal did after it concluded that four years on Central European Time in the 1990s resulted in a sleepier populace and higher electricity bills.
Work habits have already started to change in big companies. 'The tendency to stay until 9 pm and then have a drink with the boss in the hope of securing professional advancement no longer exists,' said the human resources director at Banca March, Anselmo Martin-Penasco. Two years ago the family-run merchant bank made working hours more flexible for its 1,200 workers to improve the work-life balance.
While there is a consensus on the need to change work schedules, the different sides disagree about how to go about it.
Spanish business association CEOE has warned against imposing a uniform work schedule saying this would hurt companies' competitiveness while the UGT union fears ordering the work day to end at 6 pm will just lead to a rise in overtime hours.